Home Automation is our Passion
At Savvy IQ Homes we are passionate about technology. Our belief is that a smart home can be more enjoyable while spending time at home and also providing peace of mind when you are away.  Your everyday tasks can be automated to free up that time to spend it with you freinds and family. We are here to help understanding your lifestyle to design the perfect smart home.  Using technology, we enable you to feel more secure, more in control, more efficient, and more at ease than ever before. Home Automation
Smart homes are about convenience, comfort, and peace of mind.  Lighting, climate control, music, window coverings, garage doors, security and more are all part of building a complete solution. Use your mobile device, touch panel or voice to control your home.  Lock your doors, set mood lighting, automatically close you shades.  New construction or existing homes is no problem. Smart Lighting
We help design smart lighting that can learn your habits and automatically control the lighting.  If you prefer to do it yourself, advanced dimmers and switches are at your fingertips (literally).  Voice control and mobile device options are also available.  Save money by automatically turning off lights that are no longer needed. Security
We offer complete home security systems, regardless if it is a new home or an existing home. We can help you protect what matters the most.  Today's security systems aren't just about alarms and sensors, it's about letting you know what is going on with your home at all times.  Notifications, live streaming, and full control is the key.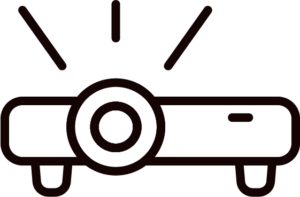 Home Entertainment
Whether you are looking for a theater room or maybe whole house audio, let our experts plan the perfect system.   Integrated with your smart home, you can control the lights, window shades, and temperature the best movie going experience.  No need to leave your home, you will have the place to be, be the envy of your neighborhood.

Networking
A network is your homes communication system.  We offer solutions to keep you connected with the latest technologies to make sure your home is always online and available when you need it the most.  No matter what type of devices you have, we will help design and implement a full solution that works for you.
Automations That Suits The Way You Live
Based out of Minneapolis, Minnesota, we are here to help you take the next steps in simplifying and securing your life. Reach out and let us know how we can help you. We offer full service setup and installation. Whether you already have some smart home devices, or are looking to take your first step, we will help you plan and design the perfect smart home.
Let Us Help Make Your Home Smarter